Meet Dr Steve Ince – BSc, MSc(Chiro)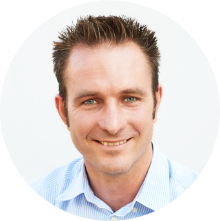 My passion is helping people to live healthier, happier, longer and more energetic lives!
Simple changes in the way we eat, move and think can make such a huge improvement, and so can chiropractic adjustments to the spine and nervous system.
Through observation and examination, as well as a thorough history, I can often quickly determine the needs of a client and if it is something that chiropractic can help with. From my studies, training and experience, I am now at a stage where chiropractic is an almost instinctive process. I have become proficient in many different chiropractic techniques and apply the technique that is most suited to the individual, based on your body type, health goals and how you respond to the treatment.
With my regular clients, I remember your spine and body and what it needs. This helps me to notice changes, both new issues and improvements, on each visit and tailor your treatment accordingly.
I enjoy treating a wide range of people, from babies to the elderly and everyone in between, including athletes, families and office workers. I love helping people to be healthy.
---
South Perth Chiropractic Centre
I graduated with a Masters in Chiropractic from Macquarie University in Sydney in 2005, after having completed a Bachelor of Science at UWA.
In 2005, I started my first job as a chiropractor here at South Perth Chiropractic Centre. After a couple of years, I travelled overseas and worked at a couple of other locations, before returning to South Perth Chiropractic Centre. I love working at a place with such a positive and motivated vibe, where everyone is dedicated to good health.
---
Constantly Improving my Skills
As a chiropractor, I am constantly learning and looking for ways to do things better. Since graduating, I have completed many seminars and intensive training courses. I am qualified in Applied Kinesiology, Sacro Occipital Technique, Advanced Biostructural Correction and full body adjusting.
I am also always looking to improve my skills and knowledge by reading at least one book a week, listening to audio programs and doing video seminars. Health, learning about it, living it, helping others achieve it, is my passion!
---
Outside of chiropractic
I live in Scarborough, which is where I grew up, with my wife and our young daughters. We love to go on family holidays in Margaret River and further afield.  When I am not at work or hanging out with my family, I am either in the ocean (surfing, kitesurfing or foilboarding) or training Brazilian Ju Jitsu
People choose chiropractic for many reasons. Whatever reasons that you are thinking of, I'm sure that we can work together to achieve your health goals. Many people find that getting themselves checked makes it much easier to make informed decisions about their health. So if there is anything I can do to help you, please contact me.
---
The sooner you take action, the sooner we may be able to help you. Contact South Perth Chiropractic Centre and get started today!