Meet Dr Kaitlyn Dayman – BSc, BChiro, DACCP, OMP Practitioner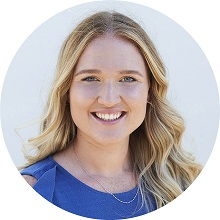 I am delighted to be a part of the family that is South Perth Chiropractic Centre and share my passion to educate, inspire and empower the community towards extraordinary health.
Since graduating, I have been on the constant pursuit of knowledge, especially when it comes to providing the best care to my patients. This love for learning has taken me to the slums of India, driven me towards postgraduate qualifications and allows me to dive deeper into the world of pregnancy and allows me to take the very best care of my clients' unique needs.
---
Pregnancy, Paediatric and Family Chiropractic

The most wonderful part of my work and my absolute passion is caring for women, children and families, and being able to guide and support them through the journey of conception, pregnancy & birth, post-natal care and beyond.
Empowering women and families through each of these stages sits very close to my heart. I am always furthering my skills and regularly attend professional development conferences and seminars to continue to provide the utmost care and support. I have completed a two year post-graduate qualification in Advanced Paediatric Chiropractic, which only a dozen Western Australian Chiropractors complete each year. I have also completed additional training in Women's Health and Pregnancy, including becoming a certified Optimal Maternal Positioning Ambassador and working extensively with the Spinning Babies protocols. Through my training and education, I am very fortunate to have a strong community of midwives and birth workers across Perth who regularly refer patients to me, and see me themselves.
I love sharing my passion and wealth of information through my many workshops, specifically my women's health workshop "Embrace Your Flow" and pregnancy workshop "Empowered Bumps" amongst others.
---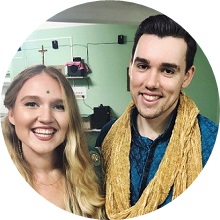 Outside the Practice
When I'm out of the practice I tend to do whatever best serves me that day. This typically involves moving my body – often at the gym, a walk at the beach or for a hike – which ALWAYS involves a coffee, my Cavoodle Gusto and my other half, Jed.
Other than that I love cosying up to a good book, listening to podcasts, spending quality time with family and friends, travelling and anything involving food. Every year I have a goal in the kitchen: last year was to perfect the poached egg. This year is all about the dumpling… Wish me luck!
---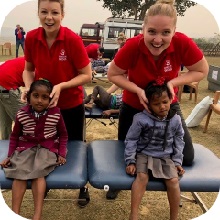 Chiropractic changed my life from a young age, and making sure my spine and nervous system is functioning optimally is something I value most. It is this passion that drives me to help others enjoy a happy, healthy, vibrant life, free of neck pain, back pain, headaches and much, much more. I am excited to see you at South Perth Chiropractic and help you achieve your health goals!
---
Request an appointment and take the first step to better health. Contact South Perth Chiropractic Centre and get started today!