Paediatric Chiropractic
Research indicates spinal problems may begin at birth with most going untreated.
-Biedermann H. Manual therapy in children: With special emphasis on the upper cervical spine. 
In Vernon H [ed]. The Cranio-Cervical Syndrome. Oxford, UNITED KINGDOM: Butterworth Heinemann, 2001, pp. 207-230.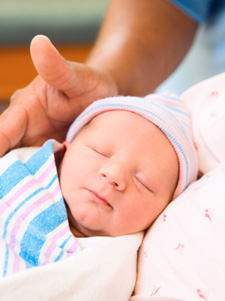 Stress to the human framework and nervous system begins from the day we are born. Spinal misalignment and injury may even begin from the forces and stresses at birth, especially so in cases when forceps, suction or surgical caesarean section are involved.
Has your child ever done any one of these?
Falls from beds, change mats, and high chairs, tumbles down steps, constant and repetitive bumps to the head and bottom whilst learning to walk, fall from bikes, scooters, trampolines, sporting and car accidents can all significantly contribute to accumulated stress on the spine of a child's body. Such stressors certainly may upset the normal mechanics of the child's posture and body potentially contributing to damage and imbalances of spinal and other joints, ligaments, and muscles.
Importance of Early Intervention
It is a truism that the childhood years are crucial to the body's overall development and if problems are not resolved then we are often left to carry them throughout our entire adult life. With current trends including a significant and increasing daily use of screen time technology (smart phones, tablets and computers) in both the home and school settings, it is becoming more and more frequent seeing children suffering from poor posture.
Potential indicators of spinal problems that you may notice:
Trouble turning the head to one side
Flat- Head; Head shape asymmetries
Excessive Crying or Irritability
Difficulty Rolling Over
Low or High Muscle Tone
Crawls with one Foot up, commando crawling
Falls repetitively (In Toeing, tripping over feet)
Sitting in "W Position"
Poor posture including hunchback, roundback or un-level shoulder hiking
Weak core
Although the list above may indicate a spinal problem, they can also indicate other health issues, which your chiropractor is trained to recognise. Early recognition and working with your doctor in seeking the most appropriate care is our priority.
Safety and Chiropractic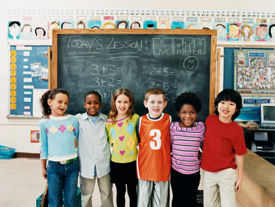 A chiropractor must complete a five year University degree including a Masters in Chiropractic. The chiropractors at South Perth Chiropractic Centre have completed many post-graduate seminars in paediatric assessment and care. Josh has completed his post graduate advanced diploma in paediatric chiropractic.
Perhaps the biggest misconception that people have is that chiropractic is all about the 'crunch and crack'. Nothing could be further from the truth! especially when seeing children. Paediatric chiropractic is child-friendly and our number one focus is safety through thoroughness and gentleness.
Please feel free to contact us at spadmin@spchiro.com.au, browse our website www.southperthchiro.com.au or call our office on 9474 1955 to enquire, discuss or organise an initial assessment to see if chiropractic can help.